Two neglected horses were brought at the Days And Farm Horse Rescue , after they were found in a stall with 3 feet of manure. According to the investigation, they lived like that without proper food or medical care, for almost 15 years. They are now on a rehabilitative treatment.
Along with this two horses there was also a miniature horse, which had to be euthanized, because she was living in pain. Unfortunately, she had ruptured ligaments that caused irreparable fetlock dislocation. The three of them were in a critical condition, but the miniature horse could not be rescued.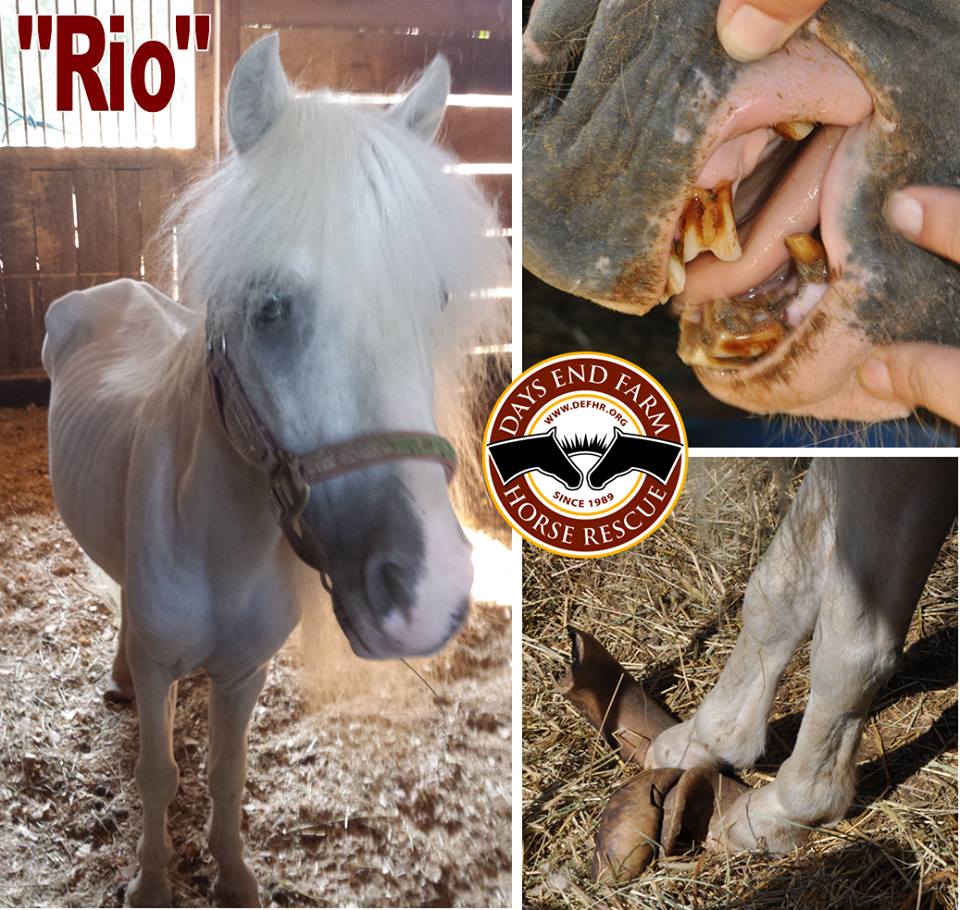 Before the horses were transported, a veterinarian and farrier had to work on the hooves of the horses. They could barely move, because their hooves were over 3 feet long! Every step they took was a risk of getting tangled in their own hooves. Prior to transport, they were sedated and portions of their hooves were removed.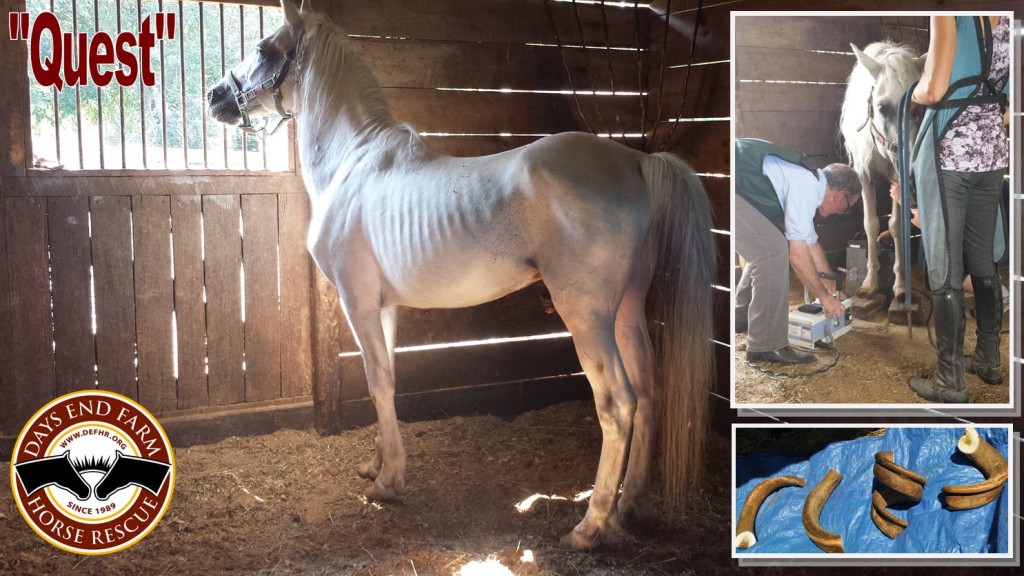 We don't even won't to imagine how this animals have lived like that for more than 15 years. Luckily they were found on the property during an inspection by the Humane Society. The inspection who found this horses was terrified by their look, they've never seen hooves like that. It was so sad that those horses had to suffer and live in those horrible conditions. Right now, this neglected horses are under a good care at the Days And Farm Horse Rescue. Please share this story!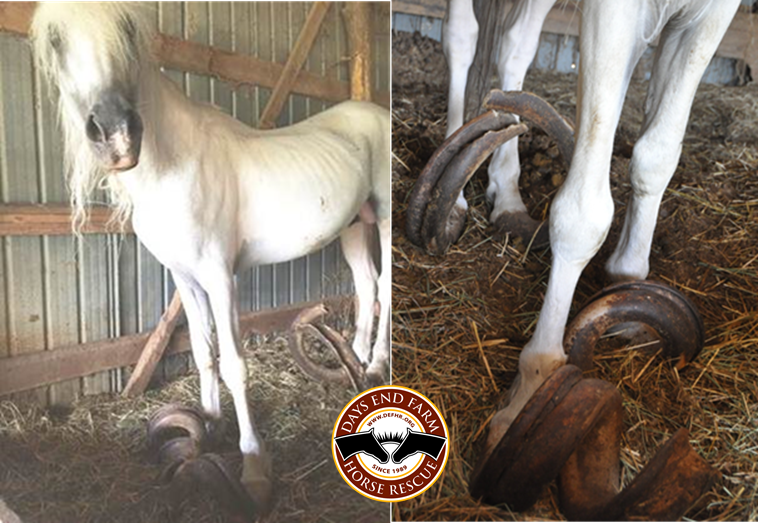 Days End Farm Horse Rescue is a 501c3 nonprofit organization currently providing rehabilitation and ongoing care for 78 rescue horses. The organization relies primarily on donations to help these horses. All donations are tax deductible. To donate go to www.defhr.org.